Raising the Next Einstein: How to Boost Your Child's IQ
From newborn to 3 years old, your child's brain grows and develops at lightening fast speeds. It is beneficial for every parent to experience and appreciate pediatric growth and development to better understand what occurs in every stage and to ensure as parents, we are making every effort to help your child develop to the fullest.
'Toddler hood' is the stage where the child is beginning to gain a sense of independence within himself or herself. This is where the child has developed a much more stable gait, thus making him or her more energetic. By this time, the child has already started to learn simple tasks by choosing their own clothes, getting themselves dressed, choosing which toys to play with and choosing which foods to eat. This is the stage where parents need to be very supportive of their child's choices and not disregard the child's wants.
Supportive parents allow their toddlers to explore their potentials by allowing them to dress put on their shoes. In the event that the child has failed to accomplish the task, the parent should not scold or reprimand the child, rather the parent should assist the child in getting the task done.
In order to increase your child's IQ and make them smarter, you need to understand their growth stage. Here are a few ideas and examples of simple little tricks and tips on how to make your child smarter, without the need to buy books, games or make yourself of your child feel that you are pressuring them to be smart. We know that some of these may seem simple and straight forward, however it's the simple things in life we tend to ignore due to lack of time and work  stresses; that extra 15 mins of giving attention to your child in the proper way can really make a difference in the development of his/her mind and mental abilities.
It Doesn't Only Start with A-B-C.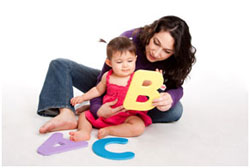 Indeed every parent has taught his or her child the alphabet. By this time, the child can already identify the letters of the alphabet, make their sounds and even write them. This could be further reinforced by talking to your child. You may talk your toddler by describing what you are doing. You may also want to share how your day went. Just don't expect a coherent response though. Doing this could stimulate the child's brain to learn new words.
Story Time. Read to your Toddler.
Reading to your toddler also helps him or her pick up words. The book should also contain striking and colourful pictures to catch the child's attention. This would also open possibilities for your child to keep reading as a habit when they grow up. And remember to speak slowly but not in a "baby talk" way.
Emotional Intelligence Should Never Be a Miss.
While IQ increases your child's chances of getting a scholarship and an academic award, EQ or emotional intelligence lets him or her get to his or her life goals successfully. Instilling emotional intelligence to toddlers as young as they are could result to your child growing up with a happy and positive disposition. Help your child understand the "hows" and they "whys" of a particular situation. You have to provide a link between the action and the emotion for the child to fully comprehend it.
Mozart versus Beethoven.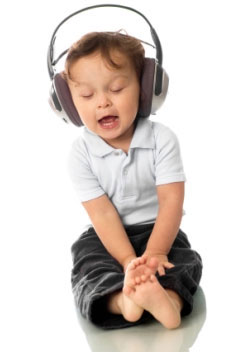 Teaching your child to play a musical instrument develops the child's creative side of the brain, which is the right side. Playing a musical instrument boosts your child's memory and brain power. It enriches self-confidence as well as social skills. The real challenge parents often face is how to get their children interested in playing the instrument. This can be a scrupulous job as children often find this mind-numbing. Being patience and giving your full support to your child are just some of the solutions you may find helpful when arousing your child's interest in music.
Kicking it Off with Play.
Playing games with your toddler not only promotes emotional bonding between parent and child but also improves his or her critical and analytical skills. Allowing your child to play with other children also enhances emotional, social and cognitive skills. Playing board games also enhances your child's arithmetic skills. Free play aids in better learning by enhancing language skills, spatial intelligence and mathematical skills.
Praise your Child.
Praising your child's effort boosts self-esteem and self-confidence. The key is praising the child for his or her effort rather than praising the outcome of the task. This will encourage your child to do more and try harder, having a "growth" mindset.
Healthy Snacks for a Healthy and Smart Kids.
Preparing healthy meals for kids can be fun for both parent and child. It is therefore essential to include essential nutrients in prepared meals. Boosting brain power can be done by including foods rich in protein and omega-3. Both nutrients are known to be beneficial for healthy brains. Be creative in preparing your child's food. Remember that a colorful plate is enticing to a child's eyes.
Infant Formula is not a Guarantee.
Although infant formula companies guarantee certain nutrients infused in their milk, it is necessary to keep in mind that the milk has undergone through various stages of production. Preservatives are added to keep shelf-life longer. Whenever possible, always opt for home made and whole food instead of getting pre-made milk formulas or packaged food.
Love Conquers it All.
With all the tips from experts and researchers, the key to making your child's IQ way higher is to go back to basics. Smother your child with care and love. He or she would grow up healthy and smart!